About Us
An association of vibrant karate clubs in South Wales teaching members of all ages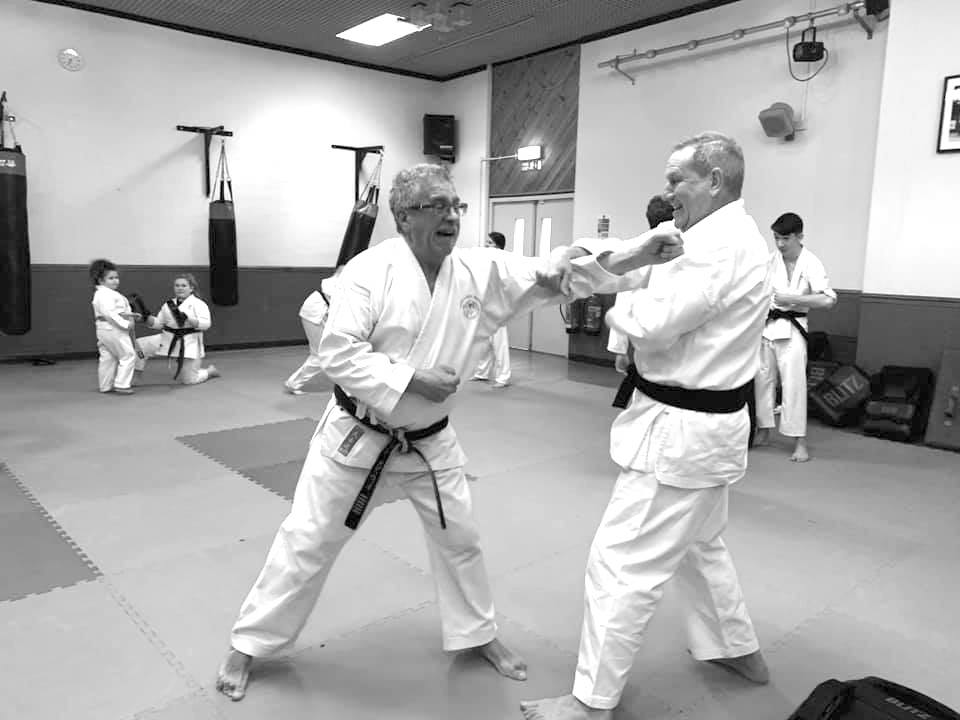 Developing students through fun & hard work
Ogwr Karate Association is one of the longest established karate associations in South Wales. For almost five decades our clubs have taught hundreds of students of all ages under the expert guidance of founder and chief instructor Sensei Colin Medway.
Safe everyone goes home fit and well
Fun make friends and enjoy learning the art together
Productive get fit, keep you and your loved ones safe
Our karate clubs in Maesteg and Aberkenfig run classes suited to a wide range of ages from 6 to 66, and beyond. New members are always welcome, we would love to have you join us on our journey.
Joining is as easy as turning up, you don't need any special equipment, just bring yourself and dress for exercise. Better still, your first lesson is free. Read on or contact us for more information.
Benefits of Karate
The ultimate aim of Karate lies not in victory nor defeat, but in the perfection of the character of its participants – Gichin Funakoshi
Mind
Exercise reduces stress and improves mental health, martial arts is an excellent way to get a break from the trials of work, school, and everyday life. Training in karate helps you to de-stress, improves your focus, builds confidence, and increases self-esteem.
Body
Karate is a comprehensive martial art that includes all the activities necessary to keep you physically fit and healthy. No matter what age or shape you are, everyone can benefit. Through training in karate you will gain better flexibility, speed, agility, balance, and coordination. You will build strength and endurance at the same time as learning a new skill. Our training drills improve mobility and hand-eye coordination. Regular training will give you more energy, make you less susceptible to injury, and help you sleep.
Spirit
Karate provides an excellent opportunity to test your resolve and develop your character through hard work and determination. Those that practice karate regularly will learn to develop patience, humility, perseverance, respect, and integrity.
Fun
People learn best when they are having fun, and we work hard to make sure that our lessons are fun and engaging for everyone. Our students enjoy meeting and making friends, developing their social and communication skills, and seeing themselves, and their friends, improve and progress.
Instructors
Friendly and experienced teachers trained in child safeguarding and first aid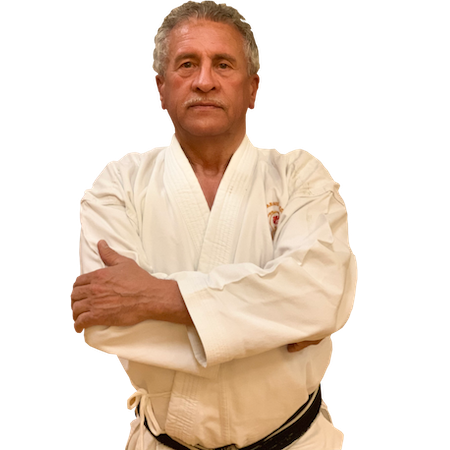 Colin Medway
Chief Instructor
Colin is the founder and chief instructor of Ogwr Karate Association, he is a 6th Dan and since 1973 has trained with top Japanese and British instructors including his main instructor Shihan Ritchie Noblett 8th Dan, Mike O'Brien (Shotokan), Dave Mitchell, Peter Spanton, and Unel Wellington.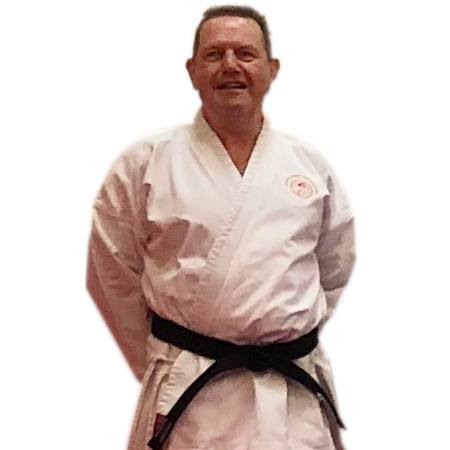 Jim Castle
Instructor
Jim is a 3rd Dan and has trained under some of the best karate instructors in the UK.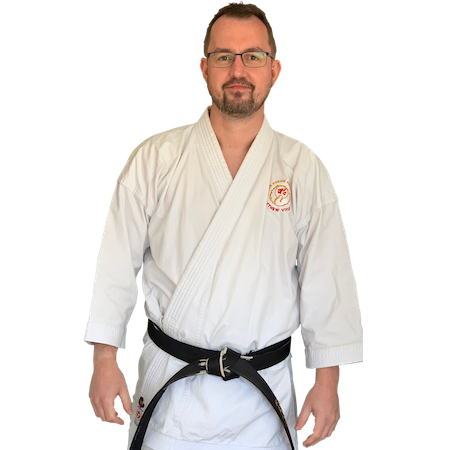 Matthew Vivian
Instructor
Matthew is a 2nd Dan and has been training under Sensei Colin Medway since 2009.
Family friendly, great instructors and very welcoming to learners of ALL ages.
Bruce H
Student
Sensei Colin Medway is an amazing instructor, he has helped me gain the confidence and skills to achieve my 1st Dan black belt.
Ben V
Student
Brilliant karate instructor, helped me gain my first brown belt while 7 months pregnant. Come along and give karate a try if you're looking for a new hobby.
Sam R
Student
Can't recommend enough. My daughter absolutely loves it! Brilliant fitness while learning a Martial Art. All instructors are fantastic. Very friendly and welcoming club!!
David J
Parent
My two girls love going to Colin, he makes it fun for them to learn, fully recommend it.
Elizabeth L
Parent
Classes
The best support and tuition, with no subscription, only pay when you train
Maesteg
£4
/ session
Sunday

10:00 - 11:00 am

Tuesday

18:30 - 19:30 pm
Aberkenfig
£4
/ session
Monday

18:30 - 19:30 pm

Wednesday

18:30 - 19:30 pm
Concessions available for families training together
How to find us
Our Maesteg and Aberkenfig dojos are easy to get to and have plenty of free parking
Maesteg Dojo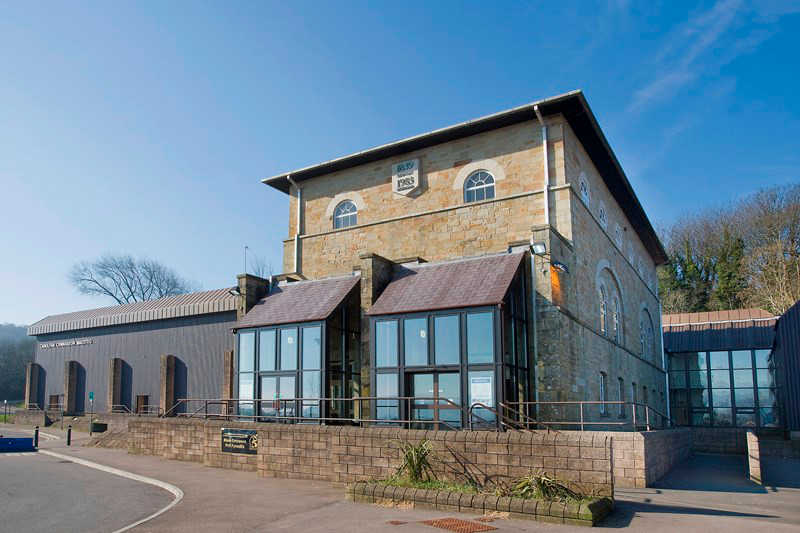 Ogwr Karate Association Maesteg Dojo
Maesteg Sports Centre, Old Forge Site, Maesteg (located in Tesco car park)
Aberkenfig Dojo
Ogwr Karate Association Aberkenfig Dojo
Welfare Hall, Hope Avenue, Aberkenfig, CF32 9PR
Contact
If you have questions or want to chat about joining please feel free to get in touch
Frequently Asked Questions